It's been a busy year for us and the UK property industry as a whole. As ever, we have been delighted with all of our conference events throughout the year and we wish to thank everyone in the industry who contributed to a successful 2015. The sixth annual National Care Homes and Retirement Living Conference, which took place on 24 November in London's Cavendish Conference Centre, provided plenty of industry insights to end the year. As an imperative business and social issue in the UK, all attendees were keen to gain the latest care home sector investment opportunities and development information to utilise in 2016. Here's what we learnt on the day from some of the event's key speakers.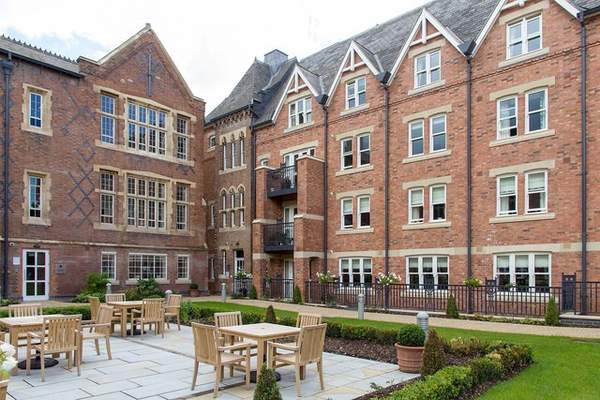 Max Broadbent, director at Colliers International, discussed what is happening in different markets for older people.
Max stated that despite challenges in the industry, investor interest is strong across the UK, away from the South East – although developments in this corner of the country are preferred.
He then went on to condense the major challenges that will affect the long-term care market into three important points: the National Living Wage will affect staffing levels; a current shortage of qualified nursing staff; and state spending pressures has led to limits on purchasing services within care homes and the amount of financial support for residents. A shortfall of more than £1.2 billion of spending in older adults' social care is a major challenge.
Assisted living developments offer the largest opportunities in the market, and are attracting significant investment and debt provider interest. The gap between providing a quality environment for the discerning private customer and the amount of facilities that are available to achieve this level of quality offers new opportunities for investors to assist in the development of facilities.
Ben Hartley, director at Carterwood, discussed the importance of understanding the relationship between an ageing population and the future of the care homes sector.
Ben first focused on demographics to assess potential market size by housing threshold. Most elderly people own their own home with a mortgage, and 65 to 75-year-olds account for nearly 18% of the population in England. The most in demand and lucrative house price threshold on the market is approximately £150,000, followed by £200,000. Homes priced at £450,000 and more have the smallest market size potential.
When selecting the right site opportunity for development, the following points are important: micro and macro site quality; operator experience and skill; matching the right product to the right market (most in demand price brackets, client choices); and pricing: the build must work as a development.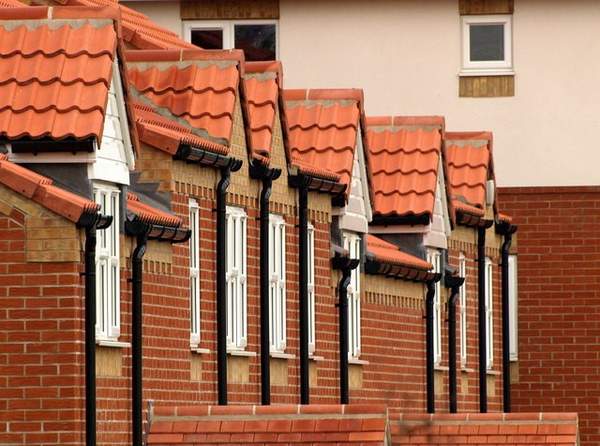 Anthony Oldfield, director of healthcare and alternatives at JLL spoke about the biggest opportunities in the retirement living market.
Diversification in the market during the past 15 years has created a distinct set of statistics between lettings and sales for housing with care and housing with support. In 2000, lettings and sales for housing with care were at 0%. Today, lettings have increased to 41% and sales now stand at 23%. On the other hand, lettings and sales for homes with support has dropped since 2000 from 42% and 58% to 3% and 31%.
Affluence among the over 65s is set to increase by 2025. Mid-range affluence will shrink from 50% to 44% while the high affluent group will increase from 25% of the market to 34%. This group also seems more willing to spend their cash as 77% said that living life to the full is more important than leaving behind an inheritance, according to the 2015 McCarthy and Stone 'The Colour Report'.
Opportunities lie within the biggest mismatch gaps in the sector. From Anthony's data, it is clear that housing with care units are needed as there is just one for every 170 over 65s. There is also a big need to build high end and mid-price housing with care units rather than affordable. In order to rebalance the housing market, up to 725,000 homes with support units are required by 2025 and 190,000 homes with care.
Mark Curran, development and sales director at Extra Care talked about the size of the market.
The size of the UK care homes sector is very small compared to other countries with similar age demographics. In the USA and Australia, 5.6% and 5.25% of over 65s live in retirement communities, compared to just 0.5% in the UK. Growth has been strong for leasehold properties and homes with affordable rent. Affordable rent property currently dominates the market at 66%, followed by middle market purchases at 15% and shared ownership at 10%. The lifestyle inside a retirement village is increasing in popularity, and supply has been outstripped by demand.
Sue Howard, deputy chief inspector for adult social care at the Care Quality Commission spoke about her experience in adult care.
Safety continued to be the biggest concern between 2014 and 2015 and strong leadership has emerged as a crucial element when delivering good care. Sue cited that effective planning, focus on delivery, a culture of openness and staff engagement, and collaboration are all fundamental. She also listed areas for improvement in the daily running of retirement communities: information isn't shared enough, lack of communication, lack of support, artificial boundaries and mutual antipathy.
Stay up-to-date with the latest property industry insights, networking opportunities and market analysis with LD Events. We look forward to welcoming more guests to our sell-out conferences in 2016.