The long-running 'Secret Tenant' series, conducted by graduate property surveyor, Tim Lowe for Homes and Property uncovered an £80-a-week prime pad in central South Bank. What was the secret? Targeting co-op housing. In 2016, the growing but largely unpublicised co-op movement featured heavily in the majority of London mayor manifestos, including the eventual winner, Sadiq Khan, who recognises the huge role that co-operatives could play in the London housing market. Industry disruptors like Uber and Airbnb have accelerated the 'sharing economy' in the past year alone; but can co-operative housing match the scale of these ventures to make a dent in the London housing market?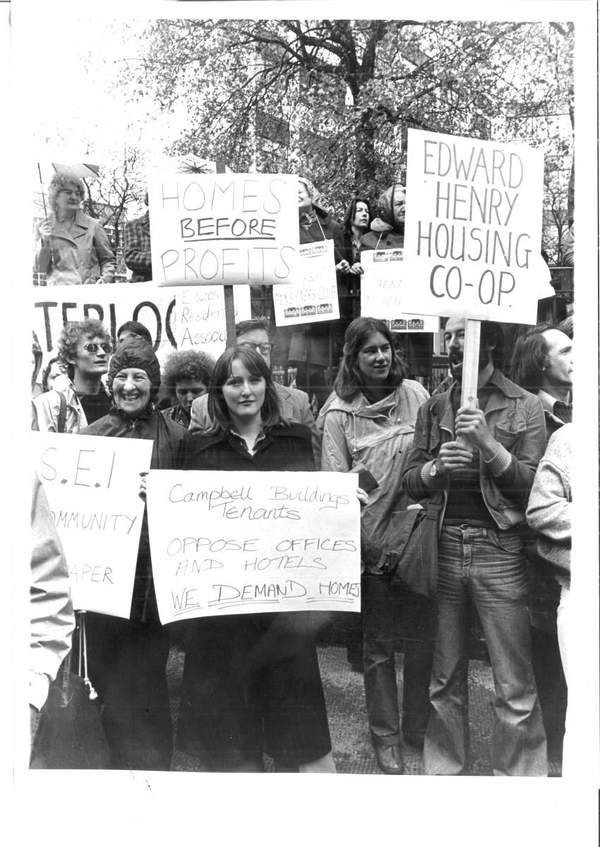 Co-operative Housing International
Failures and waves
The British co-operative movement was first initiated by the Rochdale Pioneers in 1844, and there are now 677 mutual housing organisations across the UK, 607 of which are in the UK.
These figures suggest that co-operative housing already made substantial gains since the first London co-partnership co-operative was built in Ealing in 1901. However, the movement incurred huge failures, largely because it was funded by tenants as well as non-resident investors after the First World War - the latter of which put pressure on asset stripping the sale of homes. A wave of legitimate co-operative housing, managed by residents only, was developed in the 1960s, but by the 90s, large-scale housing associations were favoured to provide social housing rather than the co-operative model.
Housing co-ops were described by Samir Jeraj at the NewStatesman as 'Britain's best kept secret' in 2012, that could be the answer to the housing crisis. He highlighted that co-op housing in Sweden provided one fifth of its total housing stock with the assistance of large housing co-op providers like HSB. In the UK, early pioneers like the workers co-op Giroscope pooled money to buy derelict buildings in Hull to turn them into habitable, low-cost homes, but activity remained small and isolated.
Successful London co-ops setting the benchmark
There are a number of co-operative models in the UK today, and some housing associations echo some of the characteristics of a co-operative, for example many community-based housing associations have high levels of tenant input. Modern co-op portals like The Collective, which styles itself as the UK's first co-living provider, have also entered the fold.
Tenant Management co-operatives are now well-established mechanisms for tenant control, with tenants and employees becoming shareholders in housing developments. The Community Gateway in England - set up in 2005 - and Community Mutuals in Wales, ensure that tenants influence what happens in their homes and neighbourhoods.
Examples of successful housing co-operatives in London include:
Coin Street - Social housing and commercial space with affordable rents along Coin Street are available to those in need, including low-income families and transferred families from other co-operatives. Four developments provide 220 affordable homes: Mulberry (1988), Palm (1994), Redwood (1995) and Iroko (2001). All sites are run by 'fully-mutual' co-operatives: tenant's control the way their housing is run, pay rent to the co-operative but do not have the right to buy. Every member is expected to take an active role in how the site is run, from rent collection, to the selection of new tenants. 50% of these properties are allocated to the local council to be used as social housing.
St Clement's Hospital - Dubbed as London's first community land trust, St Clement's Hospital in East London was closed down in 2005, but was later brought back to life by the co-op movement. Citizens UK launched a community-led scheme to build 23 affordable homes for local people in 2012, becoming to biggest community land trust in the UK.
Leathermarket JMB - JMB run 1500 properties in Borough and Bermondsey, making it the largest resident-managed housing organisation in Southwark. Its vision is to provide housing services that outperform 'other organisations with similar resources'.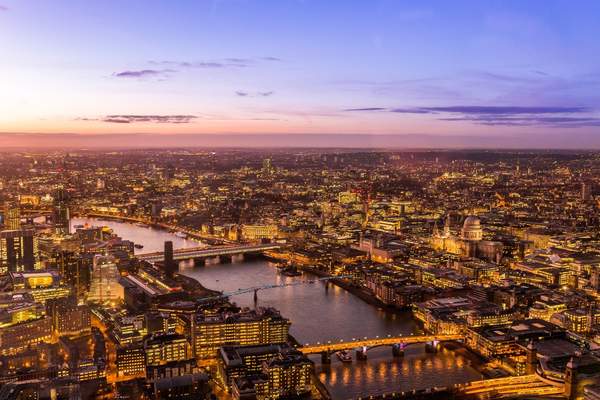 UK appetite for co-operatives
A 2009 report by the Commission on Co-operative and Mutual Housing titled Bringing Democracy Home revealed that the small co-operative housing sector outperforms other types of affordable housing providers on financial measures. The report recognised dramatic housebuilding challenges a year after the financial crisis, but that reform was needed at a time when 1 in 12 households were registered on a social housing waiting list.
In 2011, the Localism Act provided a platform for community land trusts to grow, and community land trusts tripled by 2014, according to Stephen Hill. However, the sector appears to be put on a sideline in an effort to grow overall housing stock across the UK. The promotion of co-operative housing in London mayoral candidate manifestos in the run up to the election coincided with a discussed in the House of Lords on 25 April.
Viscount Younger of Leckie (Conservative) highlighted that the March budget included an extra £60 million fund to rural and coastal community-led schemes from additional stamp duty revenue. He stated that it may be challenging to promote such schemes as they are bespoke, but 'they are looking very carefully at a pilot in Wales' before moving any further - although he could not say where the pilot scheme is located. When asked about mortgage provision to acquire buildings, Younger could not provide an answer. Lord Tomlinson then asked whether the government will force the sale of co-operative housing if the sector is to expand, which was met with a similar muted response as the government is currently focused on the '86% who aspire to buy their own homes.'
Britain's reliance on the private sector to deliver housing stock is holding strong, but the emphasis on radical reform in the housing sector is growing. Innovative finance mechanisms are needed to develop the co-operative sector, and like the self-build market, the UK is lagging behind many European counterparts. The co-living environment targeting affordability is a big ask considering the cost and value of land. The financial crisis and austerity have made the development of additional mutual housing stock a challenge, but two recent pilots in Cardiff and Newport could shift interest into the House of Commons. Collaboration and equality are both at the forefront of what matters amongst the next generation. Providing land legislation is addressed, the new mayor at the helm could transform the co-operative movement once more into the next big opportunity market within the city.
Follow or subscribe to LD Events for the latest market insights, analysis and property opportunities across a variety of sectors.