The recent media influx of politicians wearing hard hats, holding babies and eating lunch can mean only one thing: the election trail is truly under way. For all its extravagance and uncharacteristically British brashness, hard hitting policies will seek to disarm the polished PR machines in 2015. As news of skyrocketing rents and diminishing hopes of home ownership plague the UK property markets, property policies have become a political battleground for all party leaders. With the total value of residential property in the UK hitting £5.8tn in January of this year, those at the top are feeling the pressure to deliver housing policies that will not only emanate with voters but also maintain this massive asset class for years to come. We take a look at the main housing pledges that have shaped the election trails of the six largest parties in the UK*.
Conservatives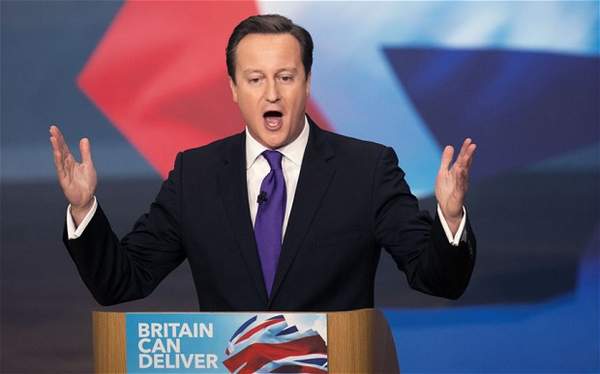 Extent Right to Buy to housing association tenants
Build 200,000 homes under a "starter homes" scheme for first-time buyers under 40 with a 20% discount
The introduction of Help to Buy ISA's for first-time buyers to help towards a deposit
Maintain low mortgage rates to promote a financially stable climate for families
Extend the Help to Buy loan scheme until 2020.
Following the launch of the Conservative manifesto, the right to buy scheme has emerged as its top talking point ahead of the election. As part of its extension, 1.3 million social housing tenants will be included in the scheme, as the Conservatives aim to offer a 'good life' to all, or win their votes. In order to fund the large roll out, local authorities must sell their most expensive housing once vacant (around 28,500 properties a year), raising approximately £4.5bn a year. The money will also be used to bolster a proposed £1bn brownfield regeneration fund which will deliver around 400,000 until 2020. The party has insisted a one-for-one replacement structure to combat concerns of falling affordable housing stock in the UK, however, since the Conservatives broke the news, its right to buy scheme has become one of its most contentious proposals. Concerns raised include the loss of rental income to housing associations, land availability for replacement housing and the biggest of all: the government's track record on replacing affordable housing stock. Back in 2012, the same promise was made, yet figures reveal that 26,000 homes have been sold under right to buy since 2012, but only 2,712, replacements have been built. Despite this low figure, Department for Communities and Local Government (DCLG) statistics show that 9,230 council homes were built in the UK from 2010-11 to 2013/14, compared with 6,400 from 1997/98 to 2009/10, which William Hague reiterated during recent BBC debate analysis.
In a bid to become "the party of the working people", the Conservatives will also extend and update its help to buy scheme until 2020. The introduction of ISAs will help first-time buyers to top up their deposit savings: the government will add £50 onto every £200 saved up to £15,000. These two flagship schemes will be backed by continued low mortgage rates that are currently below 3%.
During the past five years, investor confidence has grown, particularly during 2014 as house prices sharply rose in London and rental yields continued to grow. The developer-friendly attitude that has been adopted by the Conservatives, with the aim of getting more housing built, has included a variety of incentives, such as corporation tax cuts and cash incentives in 2014 to build on brownfield sites around towns and cities rather than countryside. Developers, as well as the construction industry, has largely welcomed a number of incentives to boost housebuilding in the UK, which fell to just 108,190 completions in 2012/13 – the lowest rate since 1923. As discussed at the recent London Resi Conference in March, the problem is more deep rooted, and it may take some more extreme, and even radical political policies in order to deliver enough housing. Currently the construction sector doesn't even have enough labour, nor the necessary availability of materials to even deliver the quantity of new homes the UK needs and build costs have risen to record levels.
In other news, the extension of the help to buy scheme, which was launched in 2013, will be extended to 2020. According to government data, 44,471 properties were bought with the help of the scheme during the first 23 months. Stats also reveal that first-time buyers make up 82% of total sales under the scheme. Following the introduction of help to buy in 2013, housebuilding rose by a third in 2013 to 134,000 starts.
Labour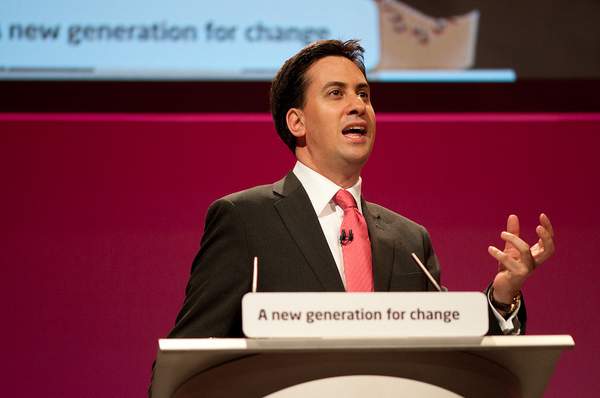 The introduction of rent caps and long-term tenancy agreements within the private sector
Construct 200,000 homes a year by 2020
Collaborate with the banking sector to fund 125,000 new homes for first time buyers in England
The introduction of a 'mansion tax' on properties worth over £2m
Focus on capital investment housing ventures to build more affordable homes.
According to BBC pundit, Brian Wheeler: "Labour voters lived in council houses. Tories owned their own homes. That's the way it had always been."
This summation is perfectly reflected in the housing policies of the two main parties. Whereas the Conservatives have chosen to focus on homeownership and the aspirational property owner, the Labour Party has chosen to address generation rent, affordable housing and siphoning funds from the wealthiest properties in the UK in order to pay for it.
Two words which have been synonymous with the Labour election trail thus far has been 'mansion tax'. The key housing policy has been plagued by negative headlines and concerns from worried property experts, many with issues about how it would be implemented and whether it's overall effects would actually end up costing money to the treasury, both though the constant valuations and subsequent legal challenges, and the departure from the UK of large numbers of higher rate tax payers.
The mansion tax would hit owners of properties worth more than £2m with an annual charge, raising around £1.2bn a year according to Labour. According to analysis by Hometrack, there are around 58,500 home across Britain which falls into this price bracket. Current £2m properties on the market range from a two bedroom flat in London to a four-floor home in Manchester. Labour says that the tax will be 'proportional' depending on property value and would rise in line with price rises. In February, the Institute for Fiscal Studies (IFS) stated that the tax had "a sensible logic underpinning it" but has flaws that are felt by many. Some housebuilders and estate agents fear that the tax could discourage construction in London and the South East where a housing shortage is currently acute. This would then drive house prices up further and force more people out of the market.
Labour has also pledged to build 200,000 homes per year until 2020. Although around 300,000 houses per year were successfully built after World War Two, factors such as rising costs, local opposition and a flawed planning system were cited as main construction obstacles in a 2014 survey by estate agent, Knight Frank. The scale of current affordability issues within the housing market has prompted Labour to collaborate with financial institutions and capital investment ventures to create additional funding for affordable housing.
Like the Conservatives, Labour has also introduced ISAs for first time buyers, however, the plans also stipulate that any bank or building society which offers these ISAs will need to reinvest the savings into housing. This will contribute to Labour's £5bn Future Homes Fund to build £125,000 homes for first time buyers.
Finally, Labour has chosen to address 'generation rent' with the introduction of rent caps and long-term tenancy agreements within the private sector. Due to price rises and a lack of supply, nine million people now rent in the private sector and that one in five homes are owned by landlords. Under Labour plans, landlords will lose hundreds of pounds each year to make way for tenant-friendly caps and three-year tenancies. Tens of thousands of buy-to-let investors could be affected and other property owners. However, in a defiant stance, Ed Miliband has made his position clear: "The amount needed for a deposit on a home has risen beyond the reach of millions of young people and families starting out."
Other party policies:
UK Independence Party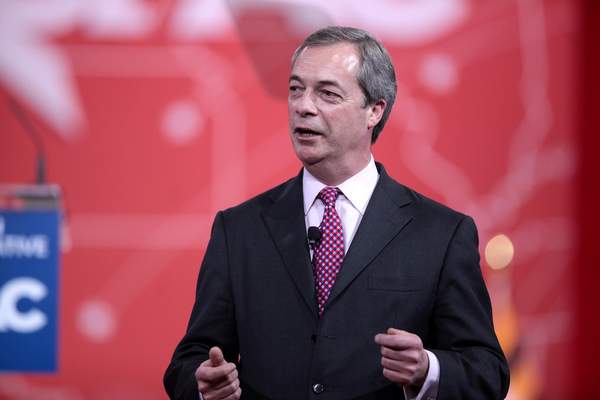 Focus on brownfield construction sites with additional grants and loans
Plan a referendum to address current planning decisions in the UK
Prioritise the UK's social housing stock to citizens with UK-born parents
Greenbelt protection with plans to speed up construction on previously developed land.
Liberal Democrats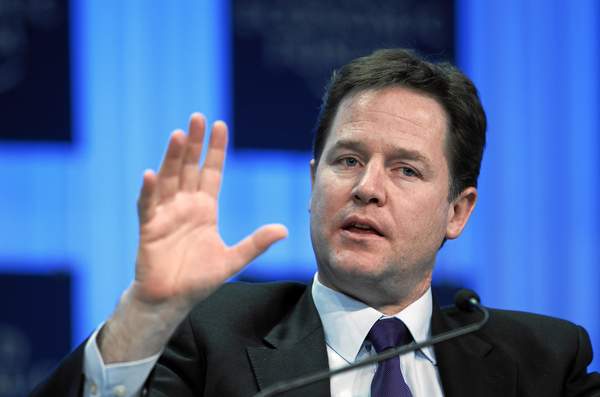 Increase housebuilding to 300,000 a year
Set in motion at least 10 new Garden Cities
30,000 Rent to Own homes a year by 2020
Ban landlords from letting out poorly insulated homes
Scottish National Party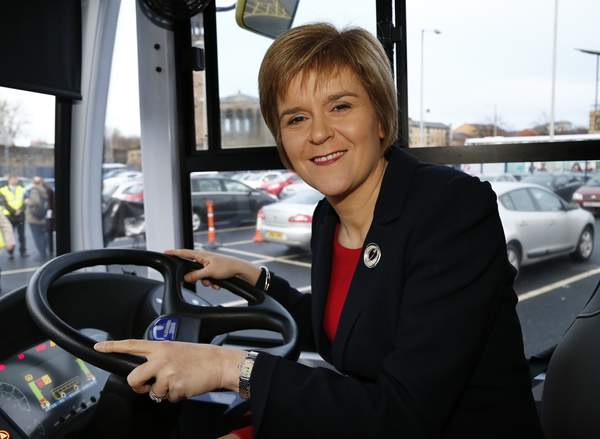 An end to the 'bedroom tax' policy
Construct 30,000 new homes in the lifetime of parliament in Holyrood
Abolish right-to-buy social housing which becomes law in 2016 whilst promoting its affordable homes policy.
Green Party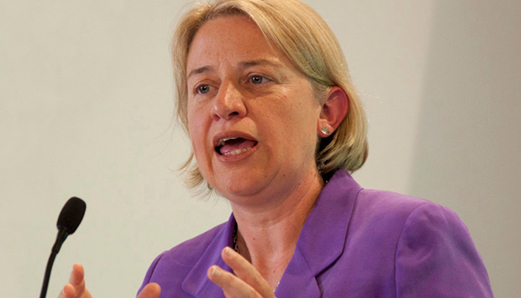 Construct up to 500,000 social rental homes by 2020
Target empty homes in the UK and bring them back onto the market
Introduce rent caps and longer tenancies
Remove the right to buy council homes.
* Parties included in this guide have been selected based on membership size.
Stay abreast of the latest property news with LD Events. Our range of annual property events successfully link mainstream headlines to the current property market through the latest analysis. Sign up to our upcoming events to gain an edge over your competitors with LD Events this election year.