Environmental, social, governance. Three words that are changing the face of the property sector, raising standards and defining the impact of business investment. But what does it mean for property professionals that are designing, constructing or managing private properties in the rental sector?
With the built environment being one of the largest energy consumers in Europe, making up 40 per cent of total energy consumption and 36 per cent of CO2 emissions, the relevance of ESG for the property sector is climbing public and political agendas quicker than ever.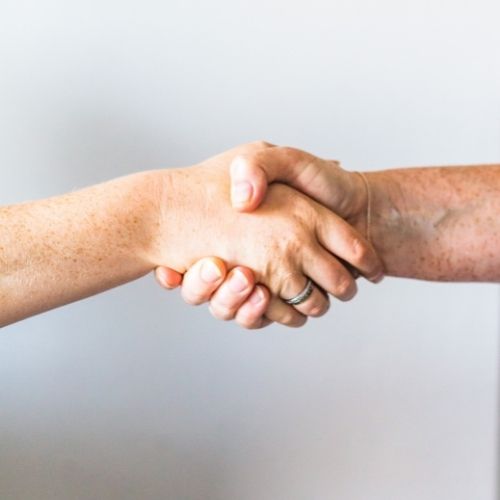 What is ESG?
Environmental, social and governance are three factors being used to determine the impact and performance of housebuilding and management. Environmental takes materials, waste management and resources into consideration, whilst social impact focuses more on safety, health and wellbeing and community relations. Governance covers company culture, diversity, and reputation, with a focus on minimising investor risk.
With strong ESG strategies in place, investors can be assured that their investment is actively improving outcomes in local and global communities. Gone are the days of focusing on financial reward, the rise of ESG funds is prioritising investments that deliver against more than their bottom line.
What does this mean?
Whether you're a landlord, developer, housing association, or working within the construction sector, there are several areas to consider. With new legislation coming into play, practices need to be reviewed to ensure that organisations are meeting the demands of occupiers in the future. The UK Government's strategy and investment plan to move toward Net Zero 2050 is a large driver of this covering sectors such as power, transport, natural resources and waste.
The Heat and Buildings Strategy was also announced placing a focus on the decarbonisation of heat in buildings. Within this, a minimum energy efficiency standard for domestic PRS properties of EPC C by 2028 was confirmed, as well as the implementation of a performance-based energy rating for commercial buildings starting with pilots next year.
What opportunities can this bring?
With new legislation focusing on areas like health and wellbeing, diversity and social impact, there is no doubt that it will in time change the private rental market. The next wave of renters and homebuyers are also driving this forward with Gen Z cited as the emerging sustainability generation who focus on the provenance of what they're buying, the story behind it, and the impact it has on the environment around them. By building spaces that promote healthy, active social lifestyles and flexible working, the residential market can capture tomorrow's occupiers whilst also setting the bar for environmentally aware buildings.
Interested to learn more?
The Inaugural UK Residential ESG & Sustainability Conference is being held in London on Thursday 5 May which will bring together experts across the residential markets and its subsectors. The event will focus on understanding what this means, how to implement practical changes, the relevant legislation that's being put in place and importantly, how ESG can be measured. There will also be discussions around achieving zero carbon homes, the changing workforce and how organisations can mitigate risks and futureproof their businesses.
The full agenda can be found here where there is also information about how to book a place.