Radical planning reforms and fast-tracked construction powers are under way as part of the government's new focus on Britain's productivity issues. A 90-page blueprint, 'Fixing the Foundations: Creating a More Prosperous Nation', was unveiled this July to provide a major overhaul that is hoped to boost Britain's productivity. Here is a summary of what has been outlined and the conflicts in London that need to be overcome.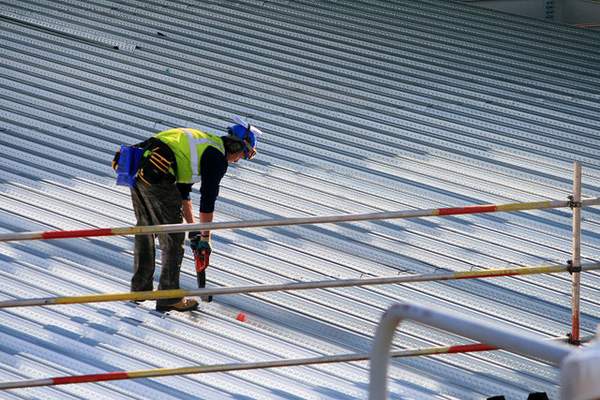 Summary: planning freedoms
Low-cost home ownership, a quicker application process and more pressure on local councils to deliver housing stock are just some of the biggest productivity points to draw from 'Fixing the Foundations'.
Developers could now receive automatic planning permission on designated brownfield sites, with a particular focus on the release of land by local authorities. If local authorities do not meet commitments by a certain time frame, the Secretary of State for Communities and Local Government will arrange for other local plans to be introduced. Once brownfield development begins to develop, the planning system will become more centralised, particularly if cash-strapped local bodies do not meet certain obligations. A tightening of the planning performance regime, which may be extended to minor applications, will ensure that local authorities make decisions in a timely manner or risk designation.
Devolution powers over housebuilding will also be handed to the mayor of Greater Manchester who will proceed over the city's brownfield sites for development.
A zoning system will be introduced to fast-track housing schemes on brownfield areas. Whereas zoning in countries like France and Germany is based on developers adhering to a specified use, the UK system will follow a discretionary planning system that will assess a variety of development applications on a case by case basis. Although the land will be allocated for housing, the process is expected to be complicated and drawn out with the potential to jeopardise quality and localism. If a dispute were to occur over section 106 agreements, a dispute resolution mechanism will help to speed up construction while the removal of zero carbon schemes will give increased freedoms to housebuilders, although environmental costs are likely to incur.
The government plans to extend its house extension planning relaxation by allowing homeowners the freedom to add up to two more storeys to their home or to level of their neighbours. This will also add extra dimension to a previous loosening of law to convert shops into homes. This change will be most relevant in densely populated cities, like London, where land availability is scarce. Compulsory land purchases will also become faster and easier once further reforms to the Compulsory Purchase Regime (CPO) scheduled for this autumn.
Alongside integral planning reforms, buy to let reform will also take place from 2017 in an attempt to improve fairness in the market for homeowners. Landlords, who can currently receive tax relief at 40% or 45% – cost deductions, including mortgage interest on profits before tax – will be set at 20% for all by 2020. This is likely to affect the rapid pace of growth in the industry which has taken ownership of one fifth of all UK homes. However, The National Landlords Association (NLA) has said that rental hikes to offset the reduction will amount to around £840 a year by 2020.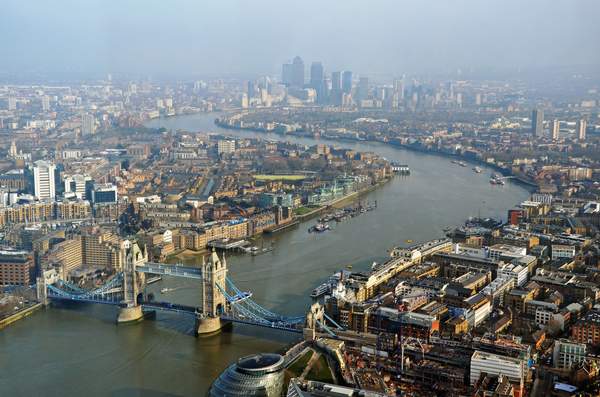 Conflicts
London's complicated web of housebuilding conflicts will prove hard to de-tangle. Peeling back decades-old layers of structure and altering attitudes will be arduous but ultimately worthwhile if Britain is to house the young and remain a viable international destination.
'Fixing the Foundations' will address some of the biggest barriers in the industry, no matter how long it may take. Councillors from affluent London boroughs, like the City of London and Westminster, who have drafted up affordable housing plans outside the constraints of their own area, may benefit from a rapid pace of construction on London's brownfield sites in the near future. The extra land potential may also kick start Housing Association building figures which amounted to 23,300 builds in 2014 despite profits rising tenfold in the last five year to £1.93 billion.
London building costs, which are now the second highest in the world, must be addressed alongside limits on council borrowing to buy back social housing and build fresh homes. Developers have taken advantage of London's safe haven status by sitting on valuable land until it reaches a value that is deemed worthy and many homes in the capital still reside as empty investments despite the introduction of the now defunct Targeted Funding Stream and the more recent Empty Homes Premium.
Although 'Fixing the Foundations' has yet to make a dent in the industry, David Cameron has declared that Britain is on target to deliver 200,000 homes a year by 2017.
Join LD Events at London's Cavendish Centre on Tuesday 29th September for our annual Viability and Planning conference to discuss the latest residential development planning issues with developers and local authorities from across the UK. If you have any queries or requests concerning this event please email [email protected].