Student accommodation has been at the forefront of some tough changes throughout Covid-19.
As many universities adopted a virtual learning environment, students looked to retreat (where possible) to their family homes for the sake of saving money and being close to the ones they love – but what does this mean for the student accommodation sector now that life is seemingly returning to normal, and has this affected investment opportunities?
We spoke with Richard Ward, Head of Research at StuRents, the UK's leading student ecosystem – home to the UK's largest search platform and a leading provider of both data and property management software.
Ahead of The Global Student Housing Conference 2022, we talked to Richard about the changing landscape of the student accommodation market for PBSAs and HMOs, namely the challenges to come surrounding increased expectations of student amenities, concerns about affordability and localised demand.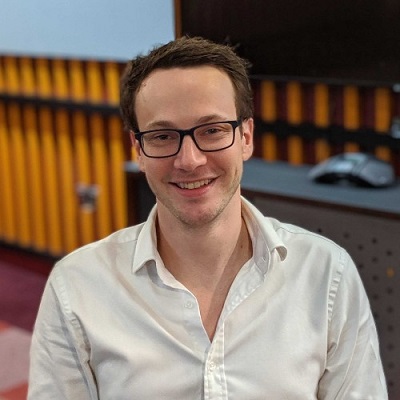 What does the student housing market look like right now?
Recent surveys (including data from UCAS) have yet again shown that value for money is the top concern for students in the process of choosing accommodation. Reflecting similar industry surveys, StuRent's own data indicates that the cost of accommodation is the number one concern for students when it comes to reviewing accommodation choices.
The issue of affordability will only grow in importance and is bound to remain the case for the foreseeable future as energy bills continue to rise and councils across the UK continue to implement Article 4 directions, making it harder for landlords to establish HMOs without appropriate planning in place.
While there was a clear reason for concern at the height of the pandemic – Richard confirmed that we are set to see record demand for HMOs following domestic student growth in the UK.
In addition to this, Richard highlighted that despite PBSAs being hit the hardest by the pandemic, signs of year-on-year growth in demand for PBSAs still exist. It is, however, worth noting that this relies on international travel bans being lifted with full effect ahead of the 2023 term commencement.
What are the upcoming challenges for PBSAs?
With domestic demand on the rise, Richard notes that a big challenge for PBSAs will be centred around affordability.
An incredibly important factor in the growth of the student housing sector, affordability is becoming increasingly important to students looking for accommodation during their studies.
While PBSAs are well equipped to provide all of the expected amenities, expectations will continue to grow alongside demand for reasonably priced accommodation options.
With the average cost of PBSA consuming the majority of the average maintenance loan and domestic demand on the rise, there will be even more pressure on the sector to provide a range of price points whilst offering the amenities students have come to expect.
Another challenge will remain in the rise of the HMO market. While HMOs will likely struggle to keep up with the growing demand for available amenities, the dramatic price difference will, in most cases, sway students, especially those in higher years of education to go for the more affordable option.
Despite the relatively high price tags, as university application numbers continue to climb, we are sure to see an increase in demand for PBSA options, putting pressure on the infrastructure of some university towns and cities that simply do not have the available sites for PBSA expansion.
Are there any upcoming challenges for HMOs?
Will the rise in energy bills affect how attractive HMOs look in the long term?
"HMOs may need to increase their rents – especially when offering bills-inclusive contracts. Short term, the biggest risk is to the landlords of HMOs who will, in most cases, have to front the cost of bill increases to those properties offered as bill-inclusive packages.
Next season we will likely see the impact come more to the fore, although it is expected to be a mixed bag and will vary depending on the risk exposure of each landlord.
That being said, this isn't an issue exclusive to HMOs, as PBSAs will undoubtedly need to review how the risk will be managed to negate and offset additional costs.
Another potential challenge will be centred around the aforementioned increasing desire for modern amenities. Despite HMOs being popular among mostly second and third-year students, there is a significant gap between the amenities offered by HMOs compared to PBSA.
What university towns and cities are 'ones to watch' this year?
Richard confirmed that investor demand is usually centred around the more prestigious institutions, and the latest data does show increasing demand for student accommodation in locations such as Exeter, Durham, Edinburgh, Liverpool and Bristol.
Demand growth will likely be strongest at those institutions that can offer students the best quality in terms of education, career prospects and higher education experience.
Richard notes that Nottingham has seen a flurry of planning application activity off the back of recent demand growth with more than 11,000 beds now in the pipeline. This represents the largest supply pipeline outside of London. The big question will be whether Nottingham can take that amount of new stock…
To learn more about the future of student housing and its PBSA and HMO markets, book tickets to attend our upcoming Global Student Housing Conference on 11th May.