Untapped property areas in London may be few and far between as demand increases to soar. However, as fresh developments, new transport links and projects in the city continue to regenerate areas across London, unfamiliar hotspots have now started to emerge as 2015 gets into full swing. While the property industry ended 2014 on a period of slow growth, the spotlight in the capital is constantly shifting to create hope for the future. As we start afresh with a whole new set of exciting events throughout the year, we take a look at the predicted London hotspots and buyers advice that will be dominating our thoughts and schedules in 2015.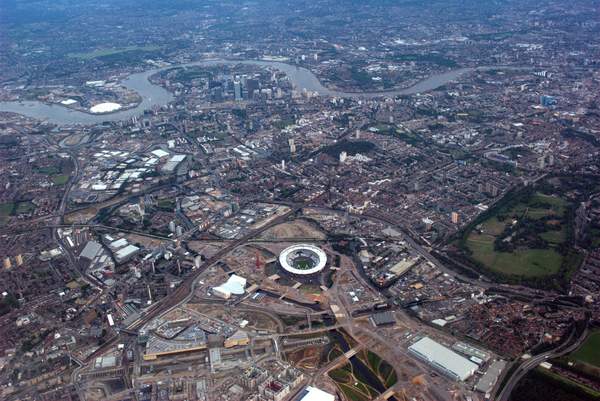 Emerging hotspots
Heavy tax burdens in 2014 - with more to come this year - has stinted the luxury property industry and forced agents to join forces with the mainstream to seek out affordable investment areas for wealthy clientele. While affluent Russians, Africans and Chinese investors will be prepared to bite those tax bullets and head to prime areas like Belgravia, this year's newest London hotspots are now reaching out into new territories as real estate becomes scarce. Here is the latest London property hit list to emerge in 2015:
Acton Town – This stop on the Piccadilly line will benefit hugely from the opening of Crossrail in 2019. According to GQ Magazine, Amazon Property has taken notice of this investment prospect before the crowds flock.
Brockley – Brockley's traditional Victorian properties and great position on the commuter belt, Brockley in SE4 is now occupied by more families and young professionals. With house prices starting at £350,000, property in Brockley is some of the most affordable on the hotspot list.
Camden – CBRE research shows that rental prices in fashionable Camden will increase 32.1% by 2020. With average prices now the third highest in London, Camden's attractions are already well known. In 2014, it was announced that regeneration plans would create 2,000 new homes and 20 new streets to deal with demand.
Islington - If predictions materialise, Islington will attract landlords and buyers with rental yields increasing by more than 33% in the next five years. As the most densely populated area in the UK, property investment in the North London borough has been rife in recent years.
Notting Dale – Not to be mistaken for plush Notting Hill, Notting Dale has slowly risen up from its reputation of concrete council houses and modest premises to become a favourite location for artists and photographers. Years of cutting-edge architectural builds have raised house prices to at least £415,000.
Sutton – Leafy Sutton on the outskirts of London will become a hotspot for buy-to-let landlords who are seeking to capitalise on property shifts to the suburbs. Rental prices in this area are predicted to increase by 32.9% during the next five years.
Sydenham and Peckham – You can now pick up a two-bed property in this up-and-coming South East area for £400,000 to £500,000. With easy transport links to London Bridge and swanky delis and cafes opening up in both Sydenham and Peckham, this part of London is now attracting families and younger buyers that have been pushed out of central London.
Price Predictions
Following price surges in the capital in 2014, Savills and others in the industry are now expecting prices to stagnate. Many properties have been stretched to affordability limits, which has led to modest annual rise estimates between 2 and 5%. The latest figure by the Royal Institution of Chartered Surveyors (RICS) claim that largely unchanged house prices in the capital will result in a restriction of growth across the UK to just 3% throughout the year.
Despite announcements of stagnated growth and dropping prices in the capital, property experts have already stated their reasons why the marketplace in 2015 will offer hope in London. Factors that will drive the market over the next year are likely to affect both buyers and renters within the city. As we enter 2015, the low value of the Sterling will be attracting foreign interest hoping to snap investment property, although tax rate changes (in the form of Mansion tax, an increase in council tax or a capital gains tax) after the May elections may dent their enthusiasm. While foreign investors will set their sights on affluent areas in the city, British buyers will expect a stronger shift into the suburbs while mortgages and lending will improve as banks bow down to political pressure. Micro and macroeconomics both factor into 2015 predictions. Overall, many pundits will be relying on the enduring allures of London and the weighty property demands that accumulate year-on-year.
Wherever you choose to settle in 2015, the time of the year can increase your bargaining powers, according to historical data collated by The Telegraph. Peak buying times often coincide with weather patterns in the UK. The data places September through to January as the quietest and best buying period during the year. However, as every election year brings about nervous uncertainty in the run up to May, many are expecting 15% fewer transactions recorded during the first half of the year.
2015 will present a fascinating year for London's residential property market. With an uncertain election year set to dominate the headlines, professionals will be watching the industry more closely than ever.