In October this year, London was revealed as the world's best prime property market, outstripping its long-time rival New York in price and sales between 2009 and 2014. The dramatic rise above the American giant has assured investors around the world that London has lived up to its 'safehaven' reputation. Why is London and its property market the world's best hotspot and envied city? We take a look at just some of the things that London has that maybe New York should adopt.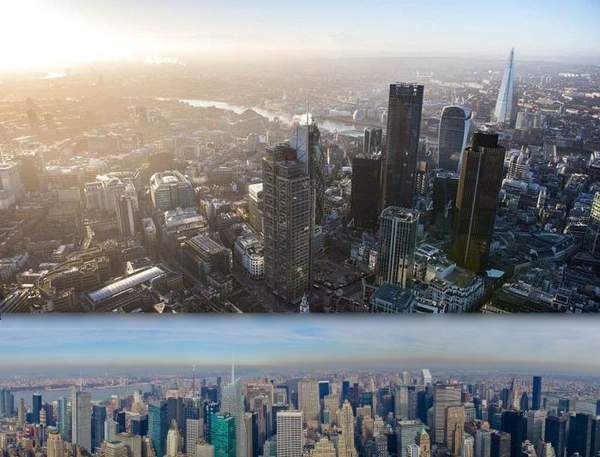 History - One of London's best appeals, one which cannot be replicated anywhere in the world, is its history. London is the birthplace of industry and was the headquarters for the biggest empire in the world. When New York was founded in 1624, London life had been playing out on its cobbled streets from around AD 50. International housebuyers, particularly Chinese earners seeking a more western lifestyle, are drawn to the fact that they can own a slice of historic London land for however long they want.
Finance industry - The City is known as the financial capital of the world for good reason.
Workers in London can do business in Frankfurt, Hong Kong and NYC in a single day. London's convenient GMT time zone makes it an obvious centre for global industry, most notably the financial industry. The London Stock Exchange is one of the oldest in the world and was formed in backstreet cafes more than 300 years ago by renegade brokers, around 100 years before the New York Stock Exchange. Workers in finance, IT and telecoms rose from nearly 1.3 million in 2009 to 1.56 million in 2014, compared to 1.1 professionals in New York.
Places like this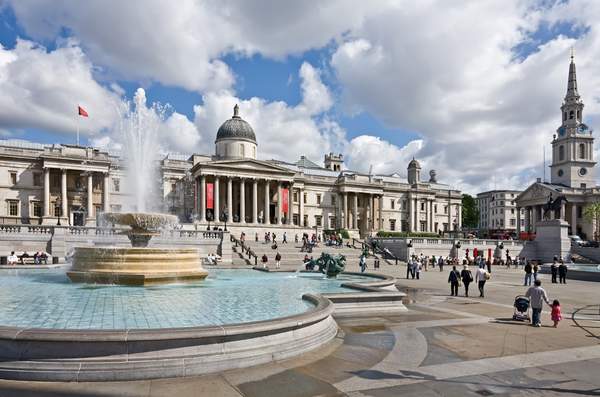 The relatively late creation of New York meant that the city missed out some of the most lavish European architectural eras. Regency, Edwardian, Victorian and Georgian homes have created luxurious, quieter neighbourhoods in London that aren't overwhelmed by skyscrapers. 47% of London's 607 square miles has also been retained as green space, compared to just 14% across New York's 469 square miles, giving residents cleaner, healthier air to breathe.
Safehaven status – London's 'safehaven' status has different dimensions. Greek investors for example saw the London property market as a safe way to store their savings this year, but for others, like Russian investors, the London market provides a way to "conceal their assets from international sanctions". London has its money laundering and New York has its shell companies; half of all New York property sales in 2014 on properties over £5 million were bought by shell companies.
Centralised government - Britain's centralised government has partly shaped the success of London today by having Britain's decision-makers living and working within its boundaries. London is the most developed place in the UK, with the highest salary bands in the country and the Palace of Westminster, which was first built in the Middle Ages and rebuilt from 1840, is a symbol for London. On the other side of the North Atlantic, New York government is an offshoot to the political capital of Washington, and therefore has less perceived influence than London.
London pubs - Beer gardens in the summer and cosy interiors in the winter: it is little wonder that New York has a few pubs of their own. Many pubs may have morphed into more modern venues in recent years but they remain a staple for London workers at the end of the day when they don't fancy a chic bar.
Every home in London is a long-term investment while the economy remains stable. At every LD Events conference we discuss the latest insights and market knowledge to examine the London markets in depth. Stay up to date with our upcoming events or contact us to book a place.