As winter sweeps across the UK, London's property industry is preparing for a gentle lull before activity starts up again in 2016. Uncertainty in emerging markets, regeneration and the effects of stamp duty this year has shifted interest from leafy, luxury boroughs like Kensington and Chelsea to the London fringe. Forecasts predict price surges in these once overlooked and competitively-priced neighbourhoods from now until 2020, so for new investors looking to get onto the London property ladder, it's all to play for. Here's where the profits will lie during the next four years.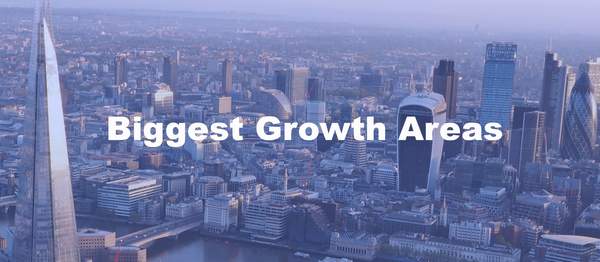 South East – A predicted property price increase of 26.4% over the next four years will elevate the average asking price in the South East from £256,737 to £324,540. The market experienced its 32nd consecutive growth month this November and an imbalance in supply and demand has been responsible for driving rapid increases in the past few years.
East London – The east is home to three of London's top five growth boroughs from now until 2020 and market confidence will closely follow the South East with a price growth of 25.8% by 2020. Although the boost is just slightly less than markets directly below, homes in the East will be a lot more affordable by 2020, with an average price tag of £265,656.
Prime Central – Property predictions bypass specific growth in West London and North London, interrupted by the eight other areas across the UK, to name the prime central areas as the third best area to invest. This may come as a surprise in light of this years' trends, however, with a growth rate of 17%, London prime property falls below the likes of Wales, Scotland and the North East.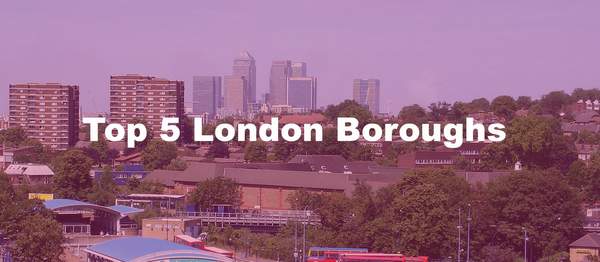 Waltham Forest - This East London borough has gone under the radar for some time, however, property prices in this urban sprawl will rise by around 20% by 2020. As one of the Mayor's 20 designated housing zones, the Waltham Forest Blackhorse Road zone will receive more than £44 million for new homes, which will open up £1.8bn of economic development. Home to stylish shops and facilities in Chingford, Leyton, Leytonstone and Walthamstow, this well-connected area is one to watch.
Lewisham – Major investment, regeneration and infrastructure improvements will be responsible for continuous popularity in Lewisham for buyers and investors. As more people move out of zones 1, 2 and 3 to the outer regions to search for more space, better value, and affordability, the Lewisham market will undergo a 20% price rise by 2020.
Havering - Sandwiched between London and Essex, this East London Borough boasts an attractive blend of suburban development and protected open spaces that families are drawn to. Great travel links into the city, and the biggest concentration of bars and clubs outside of the West End have made this the inclusive market popular and prices are predicted to grow by 17%.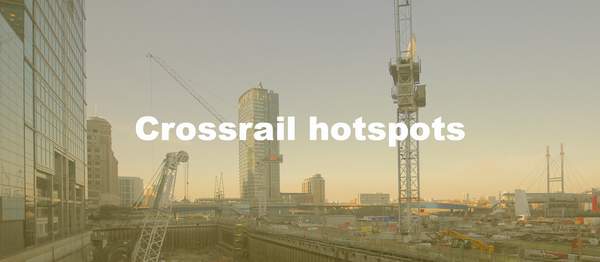 Whitechapel – Property prices in the district of Whitechapel inside the London Borough of Tower Hamlets in East London will increase by a staggering 54% over the next four years thanks to the highly anticipated transport scheme, Crossrail. The area was recently named as one of London's next big places to live and work, so if you're thinking of buying in the city and you've got £800,000 in the bank for an average two-bed house, look around Whitechapel before prices soar dramatically.
Woolwich – Situated within the Royal Borough of Greenwich in South East London, Woolwich is undergoing its own renaissance; Crossrail and luxury apartments to fuel price growth of 52%. If you're on the lookout for a more affordable property, steer clear of its new development and head to ex council buildings in Woolwich and property in Thamesmead - once a brutalist setting for the film A Clockwork Orange.
West Drayton – Leafy West Drayton in one of London's biggest 2015 growth markets and will undergo a property price boom of 51% by 2020. Once its Crossrail station has been built, residents in West Drayton can enjoy up to six services an hour to and from the city, with the average journey to Bond Street taking just 23 minutes.
LD Events is pleased to announce the launch of our next London Resi Development annual conference which will return to London's Congress Centre on Tuesday 8th March, 2016.
300 leading organisations and investors in the London residential development sector will discuss key issues in the residential market and offer insights into the future of the new homes market. This conference is likely to sell out again so book early!